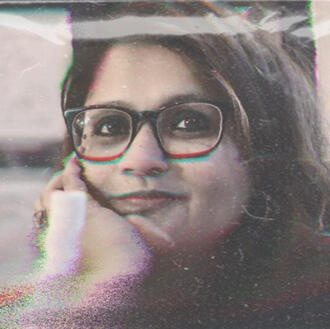 shayontoni rhea ghosh
I hold space for healing and creativity; facilitate Work That Reconnects workshops; write and make theatre.
offerings
I hold space.
For groups, I facilitate monthly workshops of Work That Reconnects and Healing Circles, in collaboration with colleagues around the world. I am the sole facilitator of The Reliable Narrator - a workshop and practice space for writers.
For 1:1 spaces, I facilitate self-inquiry, healing and creative expression with the help of modalities like Neuro-Linguistic Programming and Mental Space Psychology.

I make art. I am a writer and theatre-maker, focused on perceiving and articulating the unknown. I have worked as a copywriter in advertising agencies and as a full-time creative associate in a theatre company. My experience is varied and grounded.
About
I am most activated when swimming in the depths of psyche, story and mystery. A range of extreme experiences over a short life has gifted me the capacity to hold space for complex and multi-layered truths and meaning-making. My subsequent interest and experience working with the written word and in the performing arts has inculcated the discipline and the skills required to articulate said truths. My training in self-work and experiential group-work is teaching me to hold space for others. All of this is tied together with the thread of my personal spiritual practice and experiential self-study of the occult.

I am growing, practicing, learning, becoming.

Earth & Water. Lover of poetry, music, clouds, the mountains and the ocean. Actively healing C-PTSD.